Say it with me, "Saucy".
You totally said that in a British accent in your head, didn't you? Well, if you didn't, I did. Trust me.
Its been awhile, I know. But the last few recipes I've made have been bombs. And not in a good way.
Not like, "Wow, that dinner was the bomb!"
More like, "Wow, that dinner bombed."
See the distinction?
So I had to wait for sometime until I got a good one. Thus I present to you:
Saucy Beef Casserole
I got the recipe out of my Taste of Home 5 - Ingredient Cookbook. Its a super handy cook book that I got for Christmas a few years back.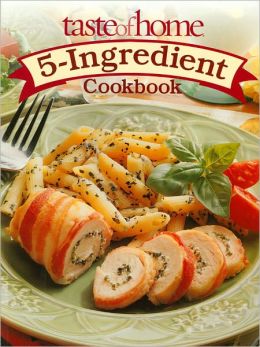 It has tasty recipes(Like I would know), and they are quick and cheap, since there are only 5 ingredients. This recipe has been the first one in a while to get a "Please make that again!" from my husband. There isn't much to it, so I thought why not share?
So lets get right down to it shall we?
Ingredients:
1 pound ground beef(not pictured), 1 medium onion chopped, 1 can (10 3/4 oz) condensed cream of chicken soup undiluted, 1 can (10 3/4 oz) condensed vegetable soup undiluted, 3/4 cup chow mein noodles
Ok, I am going to address the onion. Why does ever casserole have onion? Onion is terrible. But not only that is seems like all casserole recipes call for an extensive amount of onion. I don't know if I am just buying my onions too big or what but when I chop up a quarter of an onion it seems like A LOT. And I think, "They want me to put in a whole onion?! It would be like 2 cups of onions!" So I only used a half of a half. And that seemed just right. Now I know you can more or less onion depending on your taste preferences, but to me it always seems like the recipe asked for way to much onion. There, my onion rant is over.
Directions:
In a skillet, cook beef and onion over medium heat until meat is no longer pink; Drain. Stir in soups
So the recipe didn't specify what kind of vegetable soup so I grabbed Vegetarian Vegetable Soup. That also had alphabet noodles. I guess vegetarians can have fun soups too.
Doesn't that look....gross?
OK, here is another place I deviate from the recipe. It doesn't call out for Cayenne Pepper but I added about a teaspoon or so. The reason is my husband. He likes flavorful food. Usually when I make something he says, "It was good, it just needed more flavor!"
And I, like the guy in Oliver Twist, would respond, "MOOOOORE?"
So, when I was making this I thought, "He wants flavor, well he is gonna get it!"
And he really liked it. So I made a note of it in the cookbook so I wouldn't forget!
Pour into a greased 8in baking pan. Cover and bake at 350 degrees for 25 minutes. Uncover and top with chow mein noodles. Cook for 5 minutes.
There done! Told you it was quick, easy, and cheap! FYI, I used the whole bag of noodles to top it with. If I used the 3/4 of a cup it called for then I would have been left with a mouth full in the bag and I wasn't about to wrap that up and put in the the cupboard to go bad. I passed from partaking of this casserole. Are you surprised? But my husband loved it as usual. And his opinion is really the only one that matters since he is the one consuming the food. Ta ta for now!